Bringing hope to a hopeless world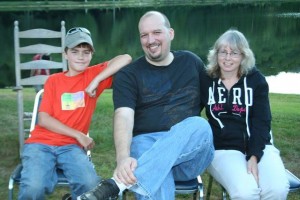 There is an old saying that says "The only sure things in life are death and taxes". This view seems pretty bleak and hopeless, yet many people find it to be true in their life. Many believe even if there is a God there is no way that he could possibly help and even if He could, that they are too far gone, far beyond help.
But the Bible is clear on what God would say to you:
Bringing hope to a hopeless world
"Come to Me, all who are weary and heavy-laden, and I will give you rest." Take My yoke upon you and learn from Me, for I am gentle and humble in heart, and YOU WILL FIND REST FOR YOUR SOULS. "For My yoke is easy and My burden is light." Matt 11:28
You see God doesn't need you to get everything together, to fix all your issues before he will love you, He loves you just as you are and He wants to hold you and give you hope.
My soul, wait in silence for God only, for my hope is from Him.
He only is my rock and my salvation, my stronghold; I shall not be shaken.
On God my salvation and my glory rest; the rock of my strength, my refuge is in God.
Trust in Him at all times, O people; Pour out your heart before Him; God is a refuge for us".
Psa 62:5 – 8
May The Lord bless you and keep you. May the Lord make his face to shine upon you, and be gracious to you. May the Lord lift up his countenance upon you, and give you peace.
Pastor Mike